1.Britain and the EU: the story of a very rocky marriage
The UK referendum on whether to stay in the EU is the culmination of 70 years of a love/hate relationship
Rejection and flirtation
When the six founding members of the European Economic Community (France, West Germany, Italy, Belgium, the Netherlands and Luxembourg) signed the Treaty of Rome in 1957 and asked Britain whether it fancied hanging out to see what might happen, Britain said thanks, but no thanks. (…)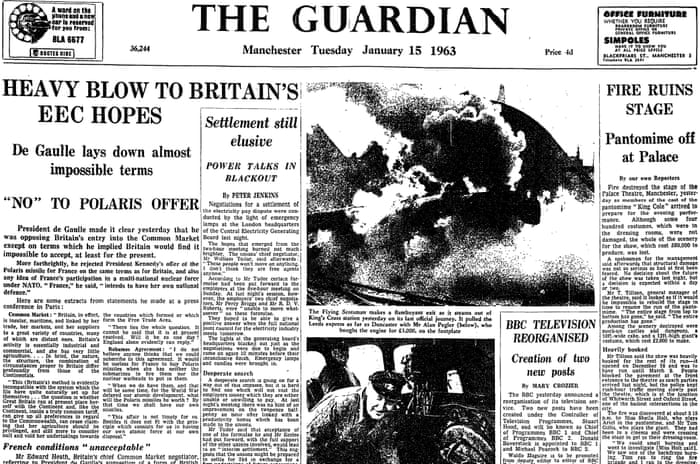 Doubts and drama
The honeymoon was barely over before the bickering began. Within a year, Britain was calling for wholesale reform to the common agricultural policy (CAP) and in 1975 Harold Wilson's Labour government called a referendum.
Seven Labour cabinet ministers campaigned for Brexit then, but an impassioned Margaret Thatcher positively shone for remain, and two-thirds of the country voted to stay. Michael Foot's Labour party made a breakup with Europe a key plank of its 1983 election platform but was heavily defeated by Thatcher's still largely pro-European Conservative forces. (…)
Resentment – and rapprochement
An increasingly reluctant partner, Britain – but especially the Conservative party and the anti-European press – was hardening its heart.
This was an abusive relationship in critics' eyes: France controlled the institutions; Germany dominated the economy; silly continental notions such as "social solidarity" between government, employers and unions ran counter to sensible Anglo-Saxon practices such as unfettered free-market capitalism. (…)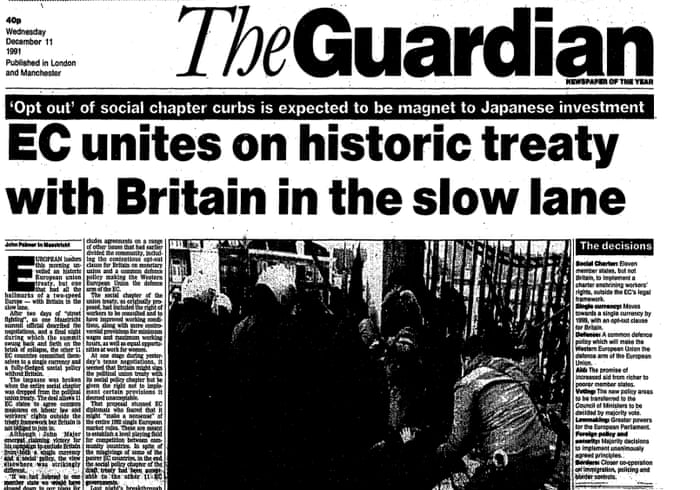 to read the complete article: https://www.theguardian.com/world/2016/jun/23/referendum-britain-and-the-eu-the-story-of-a-very-rocky-marriage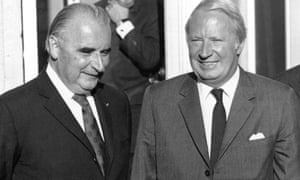 2. Sir Crispin Tickell, after participating in the negotiations that led to the UK's accession to the EEC, became chef de cabinet to the president of the European Commission, and later British ambassador to the UN. He was talking to Stephen Moss

In the early 1970s, as we negotiated the terms of Britain's entry into the European Economic Community, I felt we were doing something historic. We were making a Europe that was still unclear in shape and form, but was nevertheless going to do all the things we said it should – bring an end to conflicts in Europe, and point the continent towards a better future. It was a very idealistic vision, which I shared… 
to read the complete article: https://www.theguardian.com/politics/2016/jun/25/how-britain-negotiated-its-entry-to-the-eec-then-failed-to-play-its-part